I've just been so busy with returning back to work, quitting my job at the school, going to roller derby practice (not skating, I swear! I sold those bay boys!), and recovering still from the broken ankle that I've totally slacked off on posting some things that require more HTML, imagine resizing, and so on and so forth! So I'm going to try to get all caught up this weekend!
So without further ado, here are the pictures I took from Halloween 2009 with my brother Curtis' three beautiful children!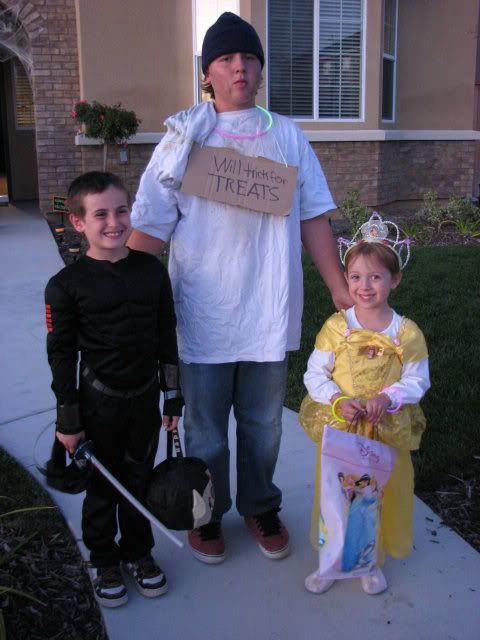 All three! Christian was a homeless guy, Austin was some guy from G.I. Joe. It was so long ago now that I don't remember the name of it. And my Monkey, Madison, was Belle!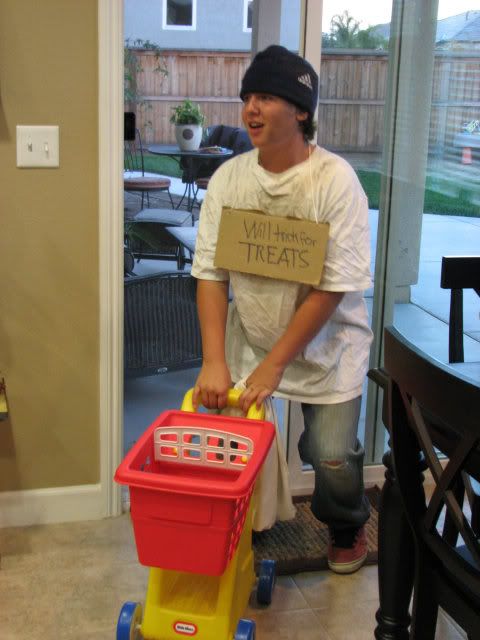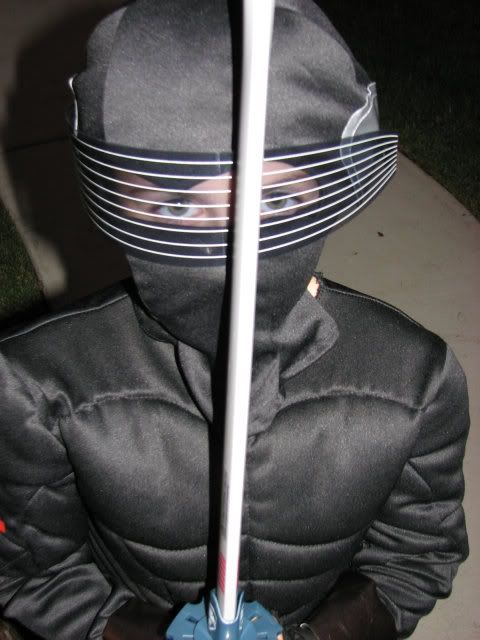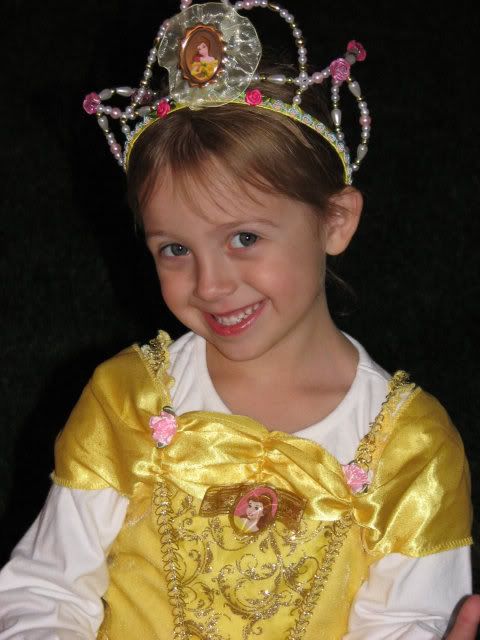 Maddy forgot the wand that Alan gave her, so she had to run back in before any Trick or Treating happened! Mom, Dad, and I went home then though. It was pretty cold, and by that point in time I'd only been out of the cast and in my walking boot for about 2 weeks. So I was still in a fair bit of pain in the ankle joint. Not in the bone.