I got there at about 10 AM, so I don't have pictures of everything. I didn't know what was okay to take pictures of, and what wasn't okay. I wanted to avoid disgracing anyone, so I just held off on taking pictures until I was sure of when I could take them.
Enjoy!
The offering, Alan and Nithsavath.
Nithsavath's sister Carolyn's fiancee David (say that five times fast), Grandma and Mom, Alan in the background.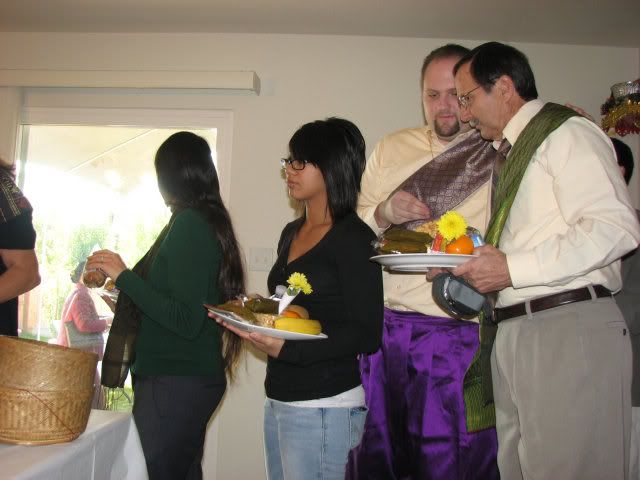 I'm not sure who the girl in the black is, but the girl in the green is Nithsavath's best friend Wendy. And there's Alan talking to Dad.
The two in the center are Nithsavath's brother Tom and Tom's girlfriend (I didn't catch her name!).
Nithsavath's brother Bobby's wife, Jintana (Jin).
Jin again.
We (Alan's side) all had to go outside to sort of parade up to the house, where Alan would have to pay family members permission to enter the bride, Nithsavath's, house to ask permission to marry her.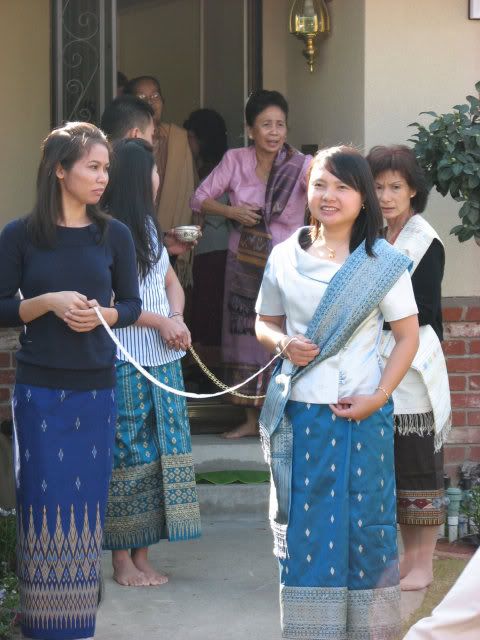 Alan paying Jin for entrance into the house.
Alan now needed to have his feet washed before entering the house.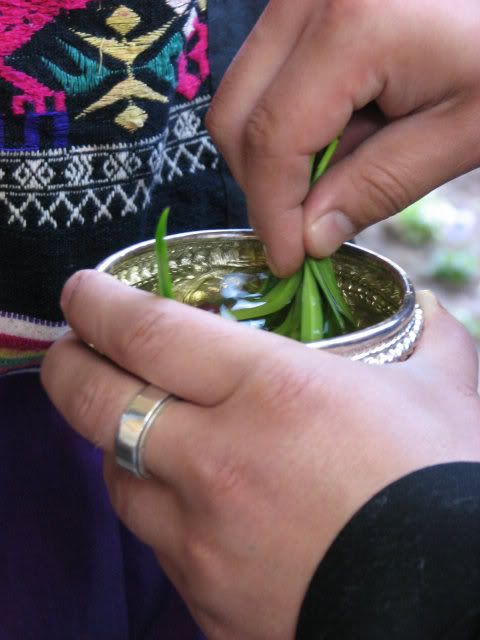 Nithsavath's brother Tom washed Alan's feet.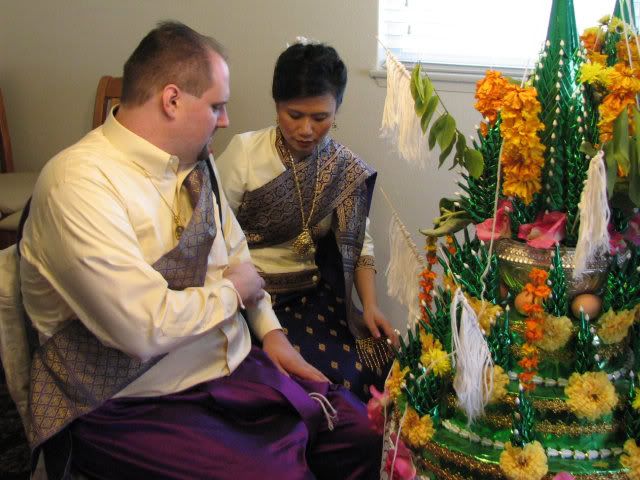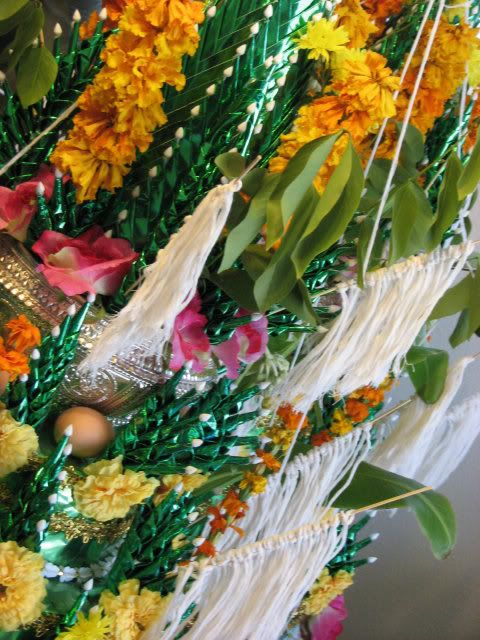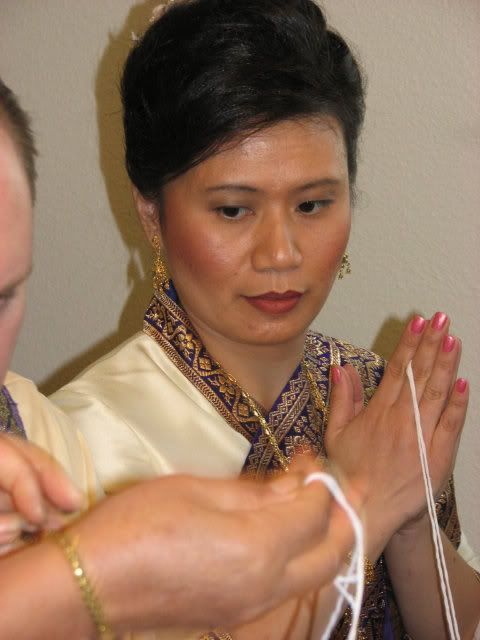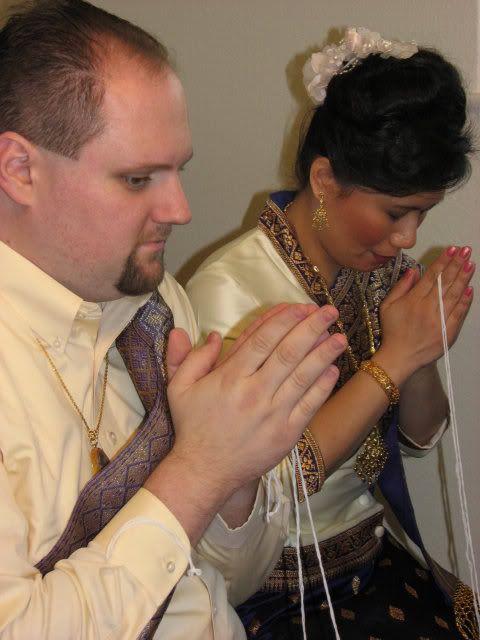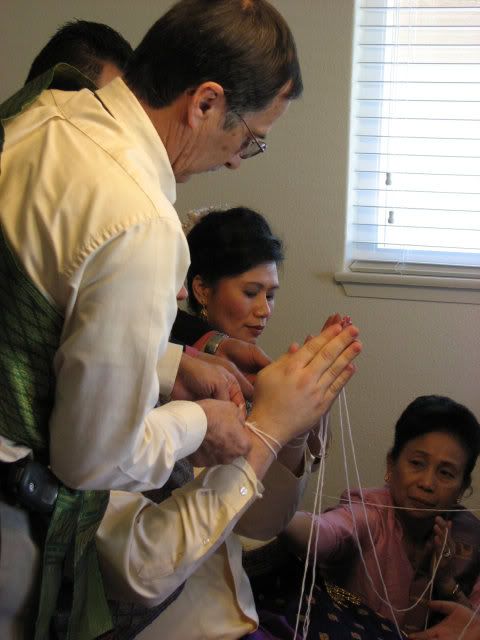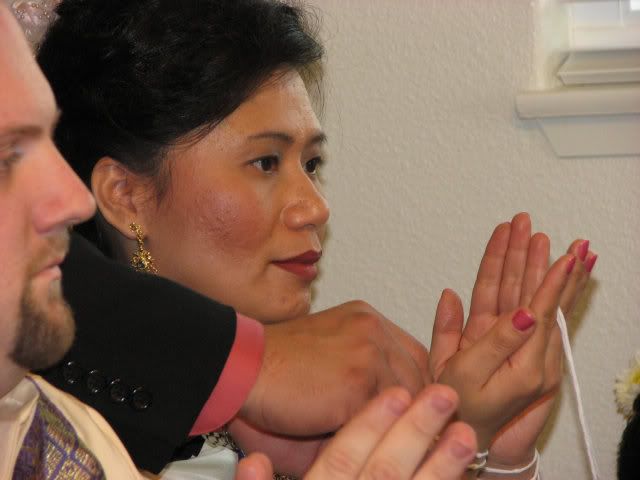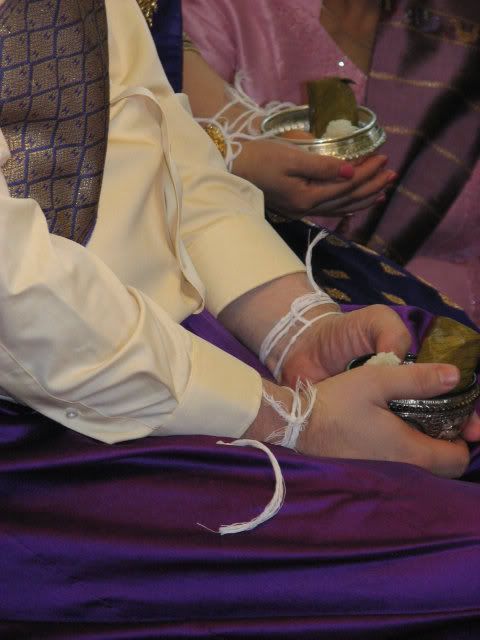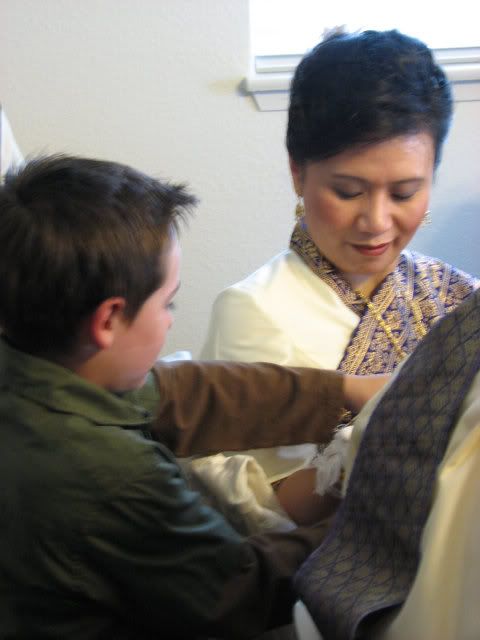 Nithsavath and Curtis.
Nithsavath and Grandma.
Nithsavath and Jamie.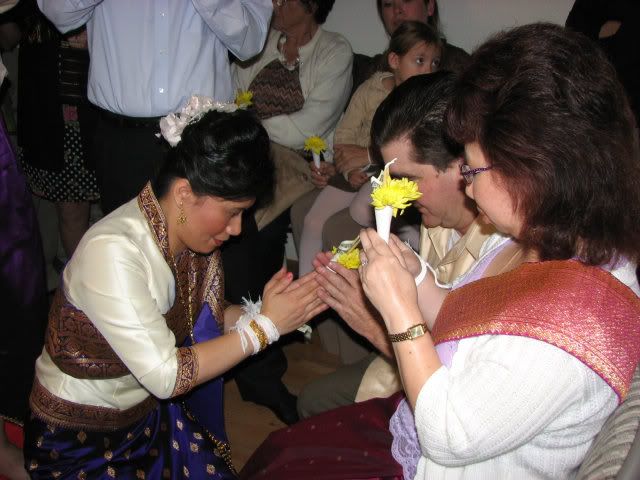 Nithsavath, Carolyn, and David.
Nithsavath's parents and my parents.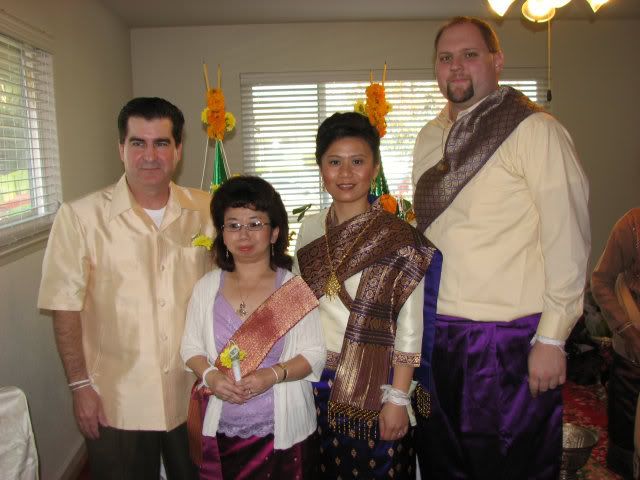 David, Carolyn, Nithsavath, and Alan.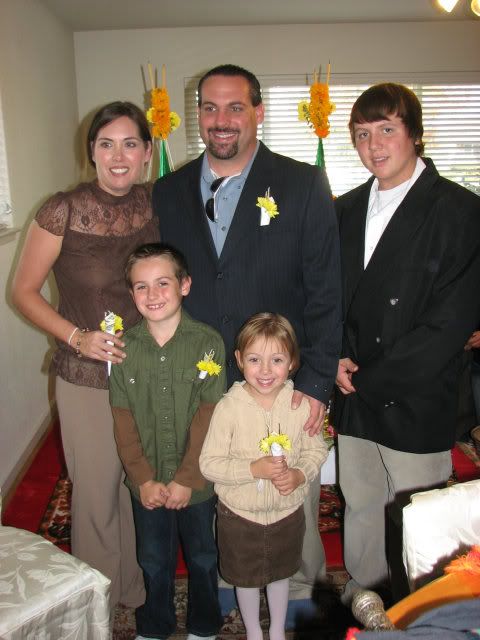 Jamie, Curt, Christian, Austin, and Madison.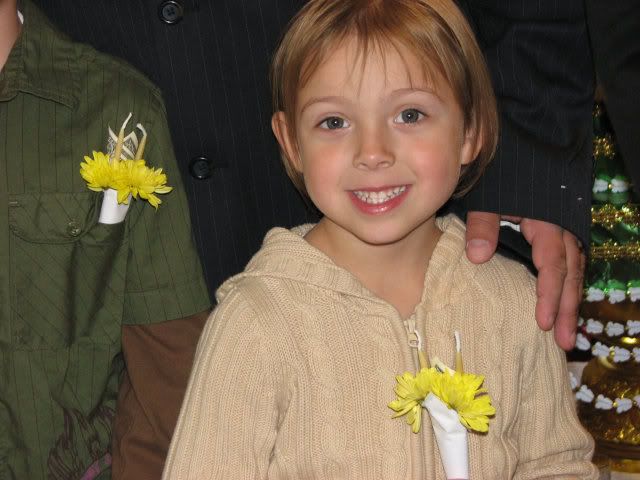 Madison!
Me, Madison, Jamie, and Grandma.
I didn't get a good picture of the end of the ceremony... so this will have to do!