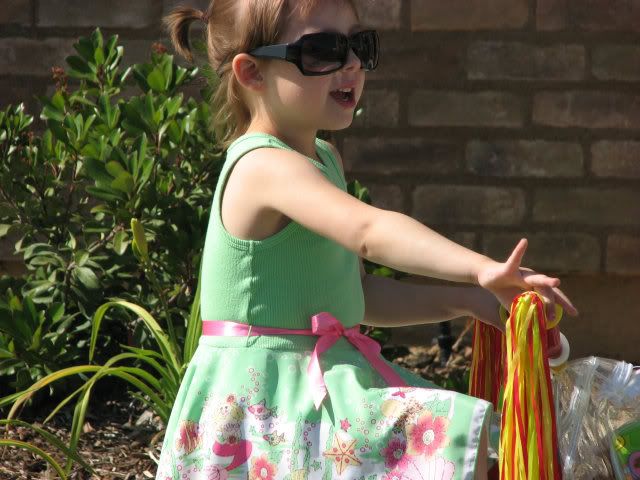 My niece, Madison, on Mother's day.
I don't know what I like best about this picture... She's wearing her Mom's sunglasses, has her hair in pigtails, the expression on her face...or is it that her pinky is sticking out?
I think it's the pinky sticking out that I like best!
So anyhow, not much new has been going on with me. Between work and well...work...I don't do much else besides run, sleep, eat, and bathe. I lead a very exciting life. :p
Oh, and here's a picture I took at my friend Erika's wedding. Erika had me make the bridesmaids gifts for the wedding, so I had her and her bridesmaids get together so I could take a picture of the bracelets.